Our Valued Company Affiliates
Only the Best
NewHaven Software has come a long way in a short time, and our remarkable success would not have been possible without the avid support of our many customers and valued industry affiliates.
We are proud to work with some of the best companies in their respective industries. From computer equipment to forms printing, corporate logoware to lodging – we have been blessed by terrific working relationships with the best in the business.
We encourage you to consider the companies listed below whenever you need products or services for your business. Many of these companies have extended special offers for NewHaven Software customers. We're confident that you will receive excellent products, superior service and competitive prices as we have!
Corporate Gifts
Many of our customers sell a variety of products that make excellent corporate gifts. From gift baskets full of specialty foods to wine, crystal, jewelry…you name it, our customers can supply it!
We are currently working with a select group of customers to create special exclusive offers for fellow CMS users. Please give us a call at (425) 861-7120 if you're interested in giving corporate gifts and would like a referral or would like to participate in this program.
Shipping Solutions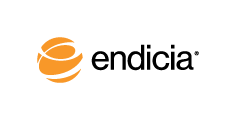 Endicia is the leading provider of innovative and intuitive shipping technologies and services. We deliver value by creating breakthrough shipping solutions that help global businesses, small and big, reach their customers. Our consultative style means that whether you are running an eCommerce business, an expansive warehouse, or a business out of your home, Endicia can help you run your operations more smoothly and function more successfully. Endicia also offers seamless access to USPS® shipping services through our integration with more than 200 ecommerce partner solutions. Endicia has printed over $12B in postage and is a trusted partner of the U.S. Postal Service®.
Data Processing Services/NCOA



Peachtree Data provides a variety of data processing services for CMS users, including NCOA processing, merge/purge, address verification, telephone and/or email append, and many more.
Peachtree's been providing thousands of businesses with superior service and results for many years. The minimal investment in their services can provide significant returns whenever you're mailing catalogs or direct mail pieces. In addition to their fast, friendly and professional service, they offer reduced order minimums for CMS users.
Best of all, Peachtree's data processing formats are built right into CMS – you can literally process and send a file to Peachtree from CMS, and their FAST (Fully Automated Services and Transactions) service can have your updated file back to you the next day!
Credit Card Processing
Selling products direct to consumers or businesses via catalogs, direct mail and/or the internet requires a good merchant services company that is familiar with MOTO (mail order/telephone order) or e-commerce (eci) card-not-present type of transactions.
Pick the wrong one and you'll end up paying more than you need to for discounts and transaction fees – and you'll be working with someone who doesn't understand your business very well. NewHaven Software works with both processing companies and gateways that are fully integrated into our applications and meet the requirements for full PCI compliance. If you would like information about any of these companies, please contact us via phone or email.
Forms Printing
We can't even begin to describe the quality and service you'll receive from Data Management Associates when you order pre-printed forms or other printed business and promotional products. They have serviced hundreds of Mail Order Wizard and CMS customers over the years with expert form design and printing services.
They can help you project a more professional image and also improve operational efficiencies by having just the right forms to meet your specific needs. DMA also provides high-quality promotional items for your business. Call them at (800) 334-8281 or click on the link above and tell them that NewHaven sent you!